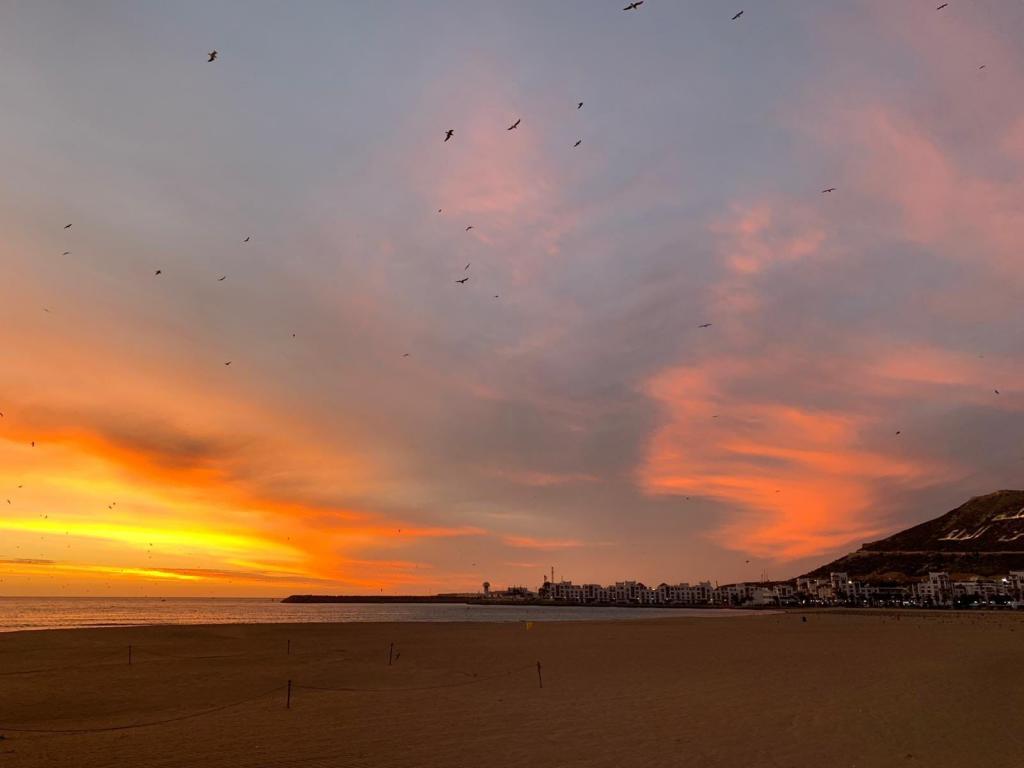 Please note that this is a fully supported and guided tour, with a support vehicle and crew in full 24/7 attendance. Duration of the tour (Cueta – Agadir) is 17 days, or 19 days if you are returning to Spain with the support vehicle/crew after Agadir. From Agadir the support vehicle and crew will return on a two-day journey to Cueta/Spain, taking the Atlantic Coastal route via Safi, Casa and Rabat. The one overnight stay will be at the small fishing village of Moulay Bousselham. Those not staying-on at Agadir can of course travel with the support vehicle and crew.
Your tour guide/leader (UK) and the support crew (Moroccan) have over 20
years experience in leading expeditions/safaris/tours throughout North Africa. The support vehicle is a fully equipped 4×4 expedition 12-ton truck. All support equip is carried.
French/German/Spanish/Italian/English as well as Arabic (Ancient and Modern) and Berber (plus some local dialects) are spoken.
Unlimited information is available throughout the tour as are demonstrations on adverse driving conditions (sand, track), vehicle recovery, "bush" repairs, traditional cooking demo's, introduction to "non-tourist" culture, desert survival techniques etc.
Please note that this is very much a "Non Tourist" tour. Rather, this tour has been designed as an introduction to a rapidly disappearing way of life/ cultures whilst offering the opportunity to visit locations little visited and known mostly to our-selves.
Please note that the following itinerary is issued as a guide only and could be subject to alteration should local weather, in-situ, or other, conditions dictate.
EXPECT THE UNEXPECTED!
PROPOSED ITINERARY
Group meeting at Venta Casa Bernardo's, just east of Algicaris, on the A340.
Tour leader will arrange vehicle inspection, documentation check/issue, ferry tickets issue, pre-tour info/report, latest weather and news reports. Earlier arrivals can be contacted and arrangements made (we are based near Malaga).
Early departure for first available/suitable ferry to Cueta (high speed crossing). There will be ample time in Cueta to re-fuel, shopping etc. before proceeding to Spain/Morocco Border proper. Tour leader/guide will clear all vehicle importation, immigration and customs formalities; arrange money exchange and insurance if required. You will be advised in good time on documentation required.
Continue to overnight campsite/location south of Tetouan.
Site is to rear of modern Moroccan restaurant so opportunity to sample local food. There should be time for an evening tour of Tetouane.
Overnight site south of Fez/Mecknes at Volubillis (Roman Ruins).
Route would have travelled over spectacular Riff Mountains.
Overnight camp at either Fez or Mecknes (Formal Campsite)
We will remain at this location for two nights allowing time to arrange tour of Imperial City with traditional evening meal in souk restaurant.
Overnight "Wilderness Camp" in Cedar Forest location (subject to weather)
It is proposed that we wilderness camp in a forest location … Barbary Apes, campfire etc. This is of course subject to present and projected weather conditions, as we don't want to get bogged or snowed in.
Overnight camp at Source Blue de Meski.
This can either be by choice a formal campsite or open wilderness location. Meski is an Oasis location on the very edge of the Sahara. We will stay here for two nights allowing time for: Guided tour of ruined Kasbah and village, visit to the bustling market town of Er Rachidia and to arrange a couple of local/trad meals.
Overnight at Erg Chebbie Sand Dunes
This is a Sahara desert location and will be reached via made-up roads,
track and off road piste (non-damaging). We will spend two nights at this
location camping in the folds of the Great Erg Chebbie Dunes. Meals and
entertainment (African/Desert Drums) will be at a nearby Ex Legion fort.
Camel transport can be arranged for assisted climb to top of 500ft+ dunes for spectacular sunrise.
Overnight at Todra Gorge
Location will be subject to weather and on-site inspection (Snow, rain, flood, road/track conditions/ projection). If weather and projection permits we will proceed up the gorge to an Auberg for an overnight camp with entertainment.
Overnight at Ouarzazate
This is an interesting town known for the nearby film locations. Overnight in formal campsite or hotel car park. Ready for early start.
Marrakech
Today would have been as early start as possible as we would have had to
trans the High Atlas via the infamous "Tizzi n Tichka" pass. Very, very
spectacular and will be a slow crossing. Overnight will be at a suitable
location (there are no campsites in or close to Marrakech). We will spend
two nights here for visits to this wonderful city.
Essaoira
Two nights will be spent at the magical Atlantic village/town. Visit the many craft shops, restaurants or just wander around the narrow streets and harbour.
Agadir
Drive down the Atlantic Coast to suitable campsite/wild location.
Agadir – Cueta
Two day drive along Atlantic Coast. Please see and understand re-notes:
Pre-Trip Information
Please feel free to forward any questions you may have. Pre-Booking information is limited to general information or information that will assist with your booking onto this trip. Thereafter information is unlimited on request.